Lifestyle
From Quitting Full-Time Job to Starting Her Freelance Writing Journey – Inspiring Story Of Vagisha Arora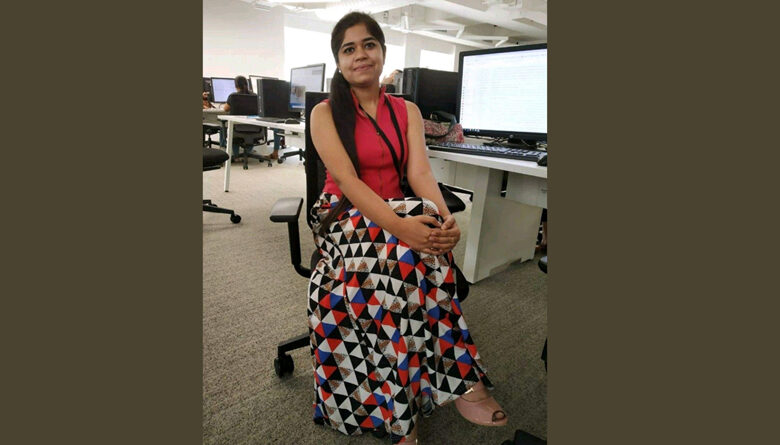 From 30k to 5 Lakhs per month and getting featured as One of the Top 10 Writers of India, Vagisha has come a long way.
"Writing liberates me in ways nothing else can"— These were the words of Vagisha Arora, who has been recognized as one of the Top 10 Content Writers of India by the prestigious institution, Indian Business Council.
Vagisha's journey is not only an epitome of inspiration for many but also gives courage to those who have faith to achieve indefeasible feats in freelancing as a mainstream career.
Someone has rightly said that pleasure in a job puts perfection in work. And, this aptly sums up everything Vagisha Arora has to say about freelancing. Freelancing has gained popularity in the past few years, especially among the youth.
Today, it accounts for the income of over 1.2 billion people across the world. Freelancing is no more seen as a hobby but is an expression of freedom, creativity and contentment for many. As opposed to working for someone else, it gives an individual the liberty to choose their clients and projects.
When Vagisha got a full-time opportunity to work in a well-renowned corporate company as a Content Analyst, she could not be happier. She worked extremely hard with all sincerity. But, soon she realised that she would not be able to work in a restrictive environment which curbed her creativity and freedom. Long working hours blended, rigid office hierarchy and nepotism were the main reasons for her taking off full-time freelancing.
While elaborating on her journey, she explained how she used to utilise her cab hours in reading and working on weekends. She was exploring freelancing as a full-time career option because she knew that doing a job would never be her cup of tea.
She said, "I started writing regularly on LinkedIn. It took me months to build engagements and around a year to start getting clients. You should never give up and be consistent."
It has been a seven-year-long journey but it has been worth it. The tears of joy in her eyes were emblematic of the hard work, dedication and perseverance which define her personality.
Talking more about freelancing, she shares that the best thing is the work-life balance which she could never enjoy in a full-time job. She also magnified how she loves the feeling of being her boss and managing her team.
Currently, Vagisha is transitioning from being a full-time freelancer to a Solopreneur. She talked about how the gaps between design, product and content teams existed and she wished to make a difference by helping companies find an effective solution.
She highlighted the fact that startups and companies find it challenging to work with creative teams at cost-effective pricing. And, hence, they invest in low-quality content which reflects in their branding. For her, the aim is now to work closely with the company with her small creative team which would closely execute content and social media marketing strategies.
"There are thousands of such agencies but the aim of helping the companies is defeated as most of the work is outsourced". Vagisha feels that companies are spending hefty amounts without getting measurable results because they fail to understand the underlying root cause of the problem.
"It is the way you market your product, always". – she emphasised while talking about the need of creating effective content for the target audience. Moreover, the idea of not building an agency but a very small creative team is to give personalised attention to every client and fulfil their requirements in the best possible way.
"I am looking to make a difference"- she said. In the end, when specialists come together under one umbrella, what happens is magic.
Giving life to a brand is not easy. It involves a lot of brainstorming, ideation, and planning and then comes execution. Most of the agencies are stuck because they fail to work on the first three stages which lead to failed execution.
Further talking about her decision to transition to a solopreneur she says, "I got requests from many founders who wanted me to take the onus of managing their company from scratch".
It has been a crazy ride for her to choose the best people for her team. She also talked about hiring as a tough process as it took her three months to recruit. She says, "Most of the experiences on paper are fake. Most of the portfolios are fake. Most of them are just focusing on branding with zero focus on the quality of work. And, the list goes on".
If there is one piece of advice she wants to give to newbie freelancers, it is to keep growing and working hard every single day. You might not reap the fruits of your hard work in the initial years, but patience is the key.
So, is freelance writing a financially viable option? It surely is. Today, Vagisha is earning ten times more than what she was earning in her full-time job. The best part for her is to manage her time according to her convenience.
Vagisha has written over three thousand pieces of creative content to date and has handled more than 800 client projects. She has worked with some leading brands like Kissflow, GoDaddy, GoPigment, etc. Most of her clients are referrals and she also leverages LinkedIn as a platform to connect with high-ticket clients.
Owing to her incredible popularity, she has also been invited to conduct various workshops for newbie freelancers in reputed institutions like SRCC, DTU, Chitkara University, Fuzia, Chandigarh University, Maharaja Agrasen Institute of Management Studies, Lady Shree Ram (LSR), NSUT, PGDAV College, IIIT Kottayam, IIT Kharagpur, and more.
You can connect with Vagisha on:
linkedin.com/in/vagishaarora
vagisha.arora@gmail.com
https://www.facebook.com/vagisha.arora.3